Are you looking for an original artwork? Something personal that's not for sale online or in a gallery? 'One of a kind' in the perfect sizes and colors? Nice! Together we'll create your new artwork. You can update me with the graphic design/style wishes and personal elements additions. Color palette, sizes, print/frame material etc. We'll discuss it all. After receiving all your input I'll be able to start. After my first proposals I'll change and update the artwork till it's 100% perfect. Previous artworks below.
Ruud van Eijk x Lizzy van der Ligt:
Ruud van Eijk x Dylan Haegens: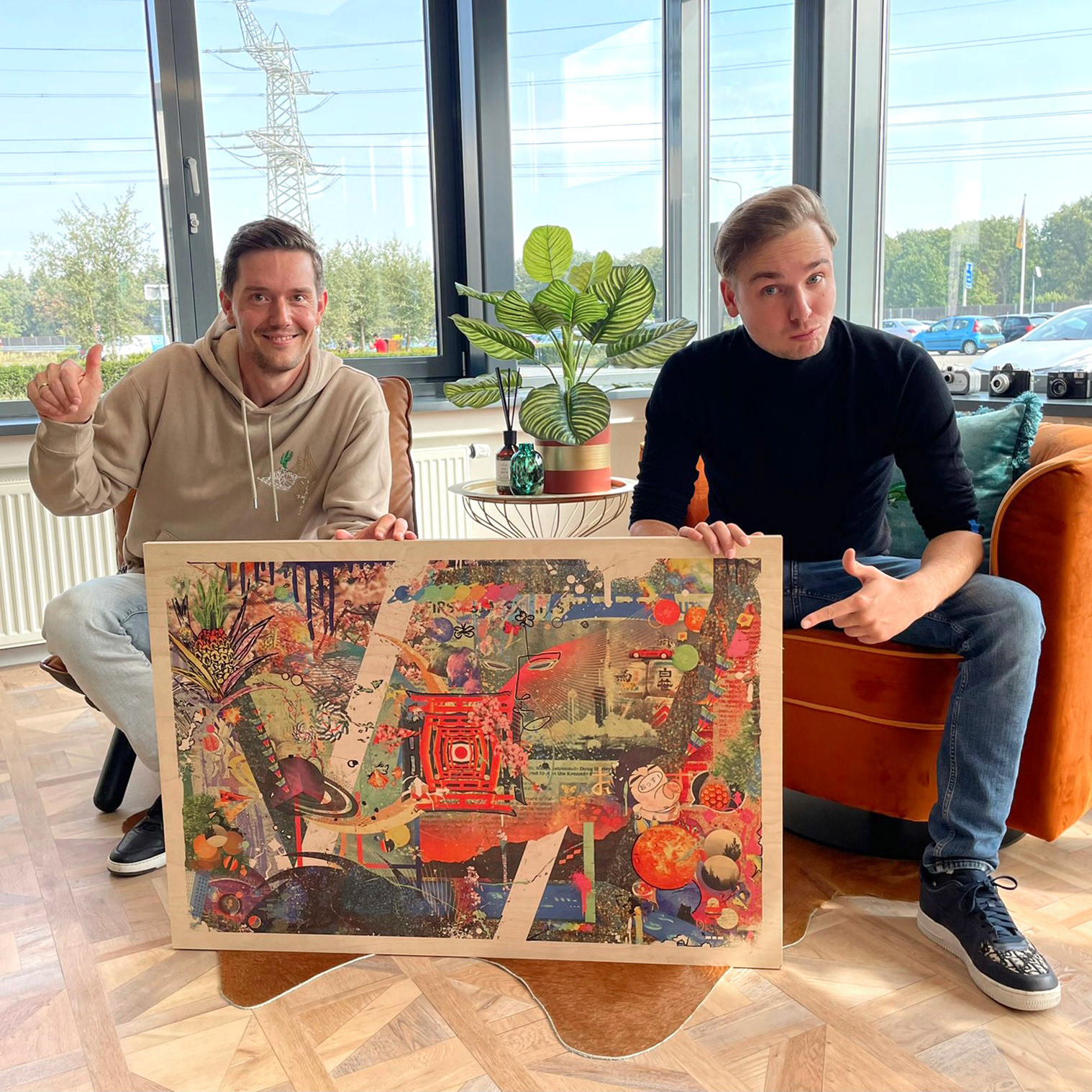 Ruud van Eijk x Ratino Magazine:
1. Think about the
general style
.
Minimalism or maximalism? Collage art? Colorful? Online inspiration examples are welcome.
2. Choose your
personal elements
.
These additions make the result 100% unique. Send me keywords & photos etc.


3. We'll discuss the
colors & sizes
.
Are we going for full-color or, for example, a palette that perfectly matches your interior?
4. I'm going to work on your
unique design
.
Before I start we'll call or video call. Together we'll go through all the details.
5. There's room for
adjustments
.
I'm looking forward to your response and (possibly) creative input. After that I'll finalize the design.
6. Print/frame
material
 choices & time to
order
the print. 
Photo print on acrylic, aluminium, canvas? Also order a frame, or you want to do that yourself?

Some print/frame options & ideas:
Thank you for watching my work.
Let's discuss your own custom made artwork. Contact me for info.